We have always been sharing about how you can transform the landscape of your homes. Today, we take things to the dining table and show you how to have fun with a marble cheese board. If you are one such hostess with the mostest, you might want to stick around for tips on how to spruce up your festive dining game.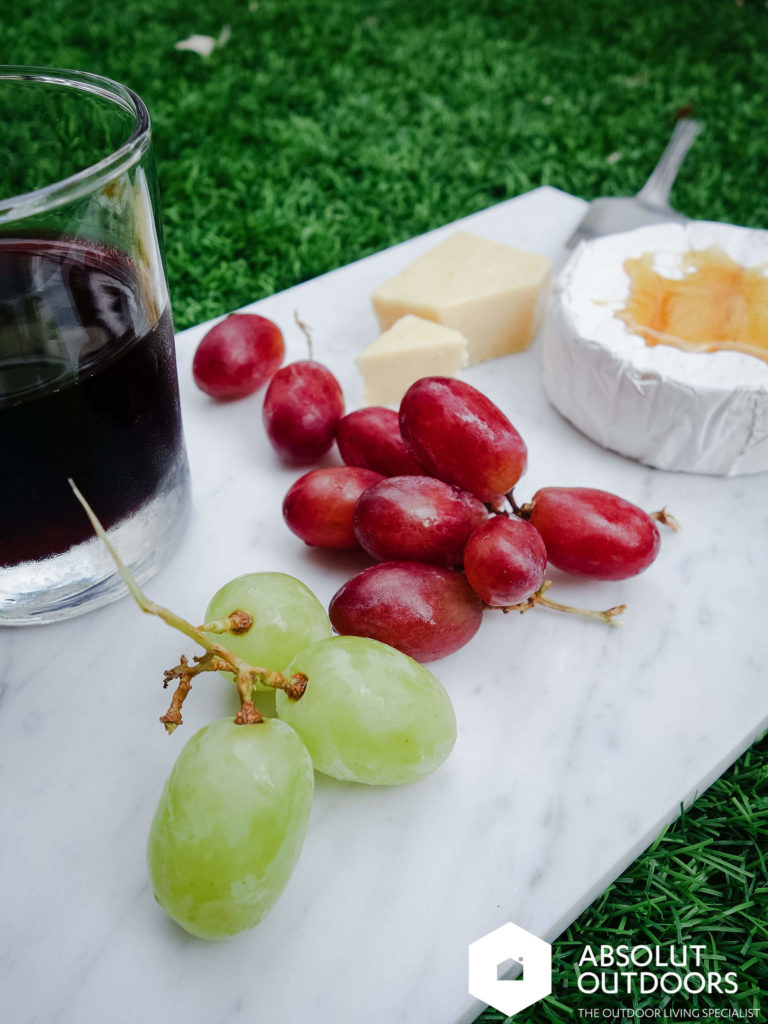 You'll be surprised how easy it was to make this look good!
The classic setup
Let's start with the classic use of this board – putting together a cheese platter. The marble of the board makes for a natural cooling base that is perfect to rest cheese and fruits on. Another add-on benefit (and homemakers will agree with me on this one) is that it is much simpler to clean compared to wooden boards.
Go for a mixture of cheese types on the board in terms of textures and shapes. Pick a soft creamy cheese that is not too overpowering like brie or camembert (that is amazing with honey drizzled atop). Pick another popular hard cheese like cheddar and gouda that are good options to have for variety. Finish off by adding salty snacks such as crackers and sweet fruits that will elevate the cheese tasting experience. Of course, you should not forget to bring out the red wine for with the cheese board.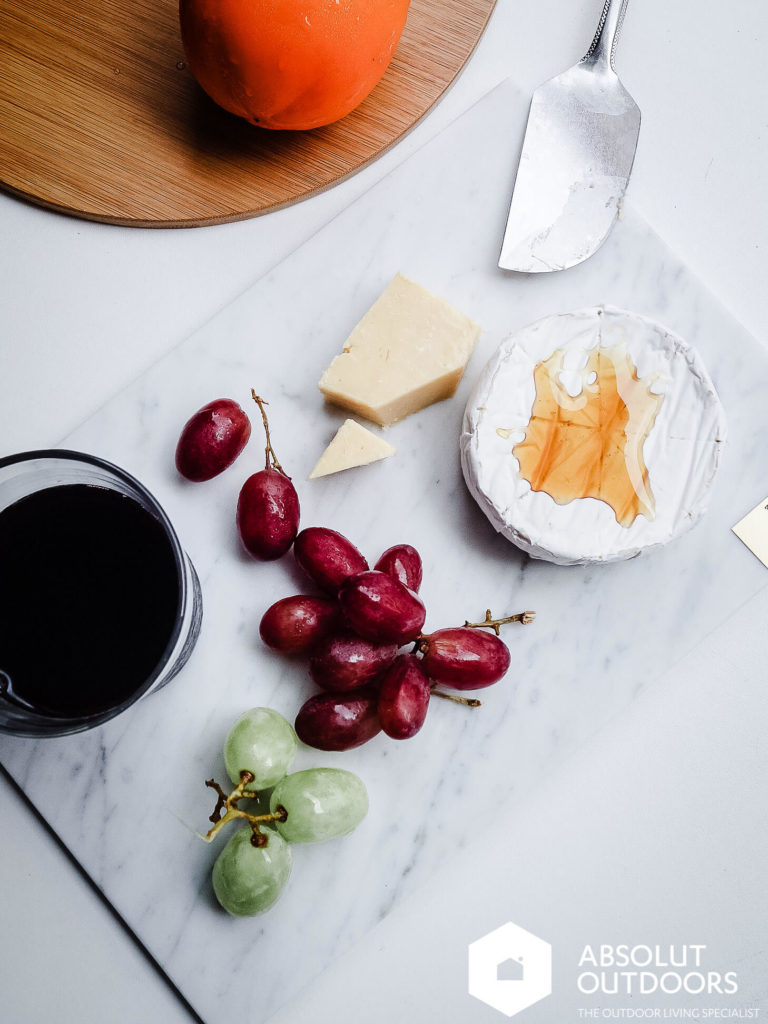 The fresh bites
If cheeses is not something your guests will go for, use the cheese board to put together a full fruit platter! The cold surface will be great to keep your fruits tasting fresh. Display a mix of sliced fruits like watermelons, papayas, melons and smaller bite-sized ones like grapes and berries to keep things interesting visually and taste-wise. It is a great way to round off a satisfactory meal as you and your guests pick off the platter while the conversation keeps going.
The Asian takeaway
Another useful way to leverage on the material of this board – with an Asian twist – is to use it to serve sushi on. This is especially useful for maki rolls and nigiris that you may get in a takeaway platter. Re-plate the delicious rolls on the cheese board and serve as part of your feast. It can help to keep them chilled for longer and it makes for a great photo.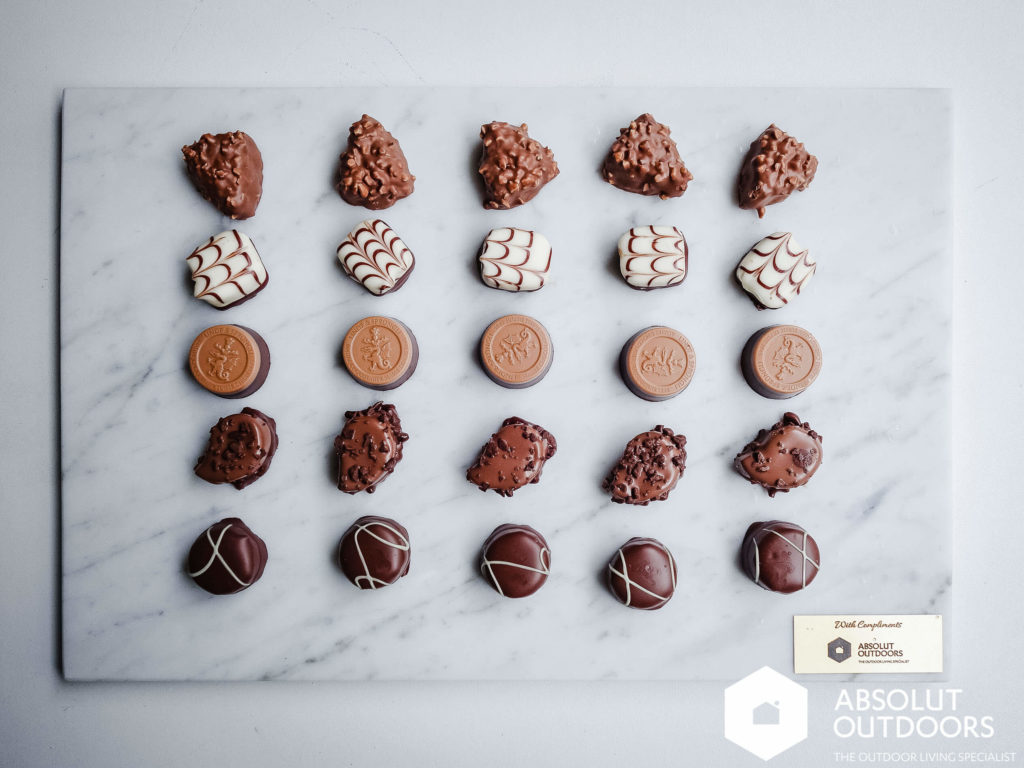 The sweet finish
The humidity and heat in Singapore makes everything a melting pot, quite literally. The cheese board is especially useful for you to serve your sweet desserts that you do not want to meet that messy end. One suggestion we have for you to is to pick up chocolates from your favourite chocolatier and serve it to guests using the cheese board. We don't know about you but the chocolates look especially enticing when served like this!
The baker helper
Beyond using the cheese board as a serving platter, the board can be useful if you love baking. Marble has long been the favoured material for bakers to roll dough on as it keeps the dough at the right temperature and has a smooth surface for them to work off from. If you do not have the luxury of the marble table at home, this cheese board can act as your rolling board for bread dough, pie dough, pastry and more.
We hope these tips were helpful for you as you plan your dinners this season and indulge in the festive mood with your loved ones. We also brought our cheese board out for a yard picnic on our artificial turf on a good weather day last week. That made for a fun experience after a busy week!